End Of Financial Year Laugh
Welcome to the Small Business Treasure Chest for the last time this 2020 financial year. In our chest, we have some funny deductions that taxpayers tried to claim in their tax returns without much success.
Enjoy the laugh! 
Put a smile on your dial by reading the jewels below.
If you have missed our previous Jewels, check them out HERE.
LEGO
A taxpayer claimed the Lego sets they bought as gifts for their children.  As personal gifts don't qualify for a deduction this claim was reversed.
A taxpayer made a statement on their tax return "the cost of raising a newborn is expensive" and tried to claim $20,000 for raising twins.   
I suppose even if he had asked a "second" time it still would have been denied.
DONATIONS
Another taxpayer gave his mother a car and claimed the cost of the car. "While we appreciate the charitable sentiment, we of course couldn't allow that deduction," the ATO said.
CONCEALING ILLIGITIMATE EXPENSES WITHIN ALLOWED CLAIMS
"Last year we audited a taxpayer … and we found some of the expenses were legitimate items, but others were for the cost of beer," said the ATO. The Australian public will not pay for your alcohol.
BUSINESS RESEARCH
A tradie left Australia for a European trip. On his return, he tried to claim back expenses from his sojourn as 'researching his craft'. Sure, he'd taken a few nice photos and brushed up his French but his craftsman skills weren't noticeably advanced so the deduction wasn't allowable.
BREAST IMPLANTS
Taxpayers in the adult entertainment industry can claim all manner of interesting deductions. There's even an argument – untested, so far in the courts, – that breast enhancements could be tax deductible as a "tool of the trade". It's a controversial claim even for adult performers but the lady – with no known connection to the adult industry – who tried to claim that her enhancements were necessary for work was always facing an uphill battle. The ATO couldn't see the connection and didn't allow the claim.
CIGARETTES
We all know smoking is bad for you but those who indulge have been known to argue that it reduces their stress levels. On that basis, one taxpayer argued for a tax deduction for his habit as a form of 'stress relief'. The ATO sent that one up in smoke….
SUNSCREEN AND BROLLIE
It's well established that you can claim sunscreen if you work outdoors and clothes to protect you from the elements can also be deductible when you work in a harsh climate.
The ATO  drew the line with the taxpayer who wanted to claim sunscreen and an umbrella because his office forced him to go to the park across the road to have a smoke, where he was occasionally exposed to either sun or rain.
WORK TRAVEL … with a twist
Lots of people try to claim for the cost of travelling from home to work and back again.
Usually, they are unsuccessful because the daily commute is regarded as private – not work-related – travel and hence not claimable.
The only exception is when you're required to carry bulky tools and equipment and you have nowhere secure at work to store them.
That exception didn't apply to the hairdresser who tried to claim the daily commute because she had to transport her scissors and clippers, which might have been sharp but certainly weren't bulky.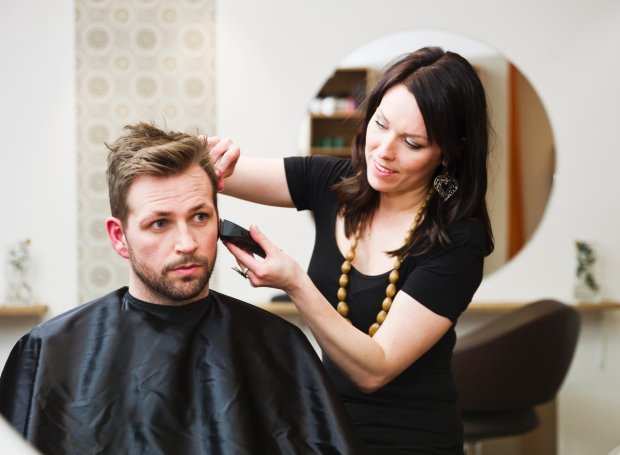 ARE YOU IN OR OUT OF AUSTRALIA?
A doctor  had receipts for a conference in the US, but he had never left Australia and a taxpayer who claimed car expenses and whose logbook recorded kilometres on days when he was out of the country. These claims were reversed.
THE BEST FOR LAST
In 2016 an Australian IBM salesman made bogus claims for $100 000, including his family grocery bill and $5000 in "secretarial services" from his 7-year-old son.
He lost in court after claiming to have paid more than $5000 for secretarial services when in fact the son "sometimes ran upstairs to the study when the phone was ringing, answered the phone and then handed it to his father".
THE GOLDEN RULES FOR CLAIMING EXPENSES
Taxpayers should not be afraid of claiming unusual deductions if it genuinely requires them to earn an income and they can prove it with financial records.
Remember the three golden rules for claiming deductions.
Only claim for an item of expenditure that relates to your job

Don't make a claim if your employer reimbursed you for the expense

You can only make a claim if you can prove you spent the money.
Should you wish to discuss any of the above further, please send me an email to questions@accoladeaccounting.com.au  or give me a bell on 0421 824 137.
You can read about our other Jewels that will help you reduce your 2020 tax bill over  HERE.